websites for business
We build websites which generate enquiries and sales for our clients. Performance monitoring, reporting and website management mean they know what their site is doing for the business and that it's always up to date.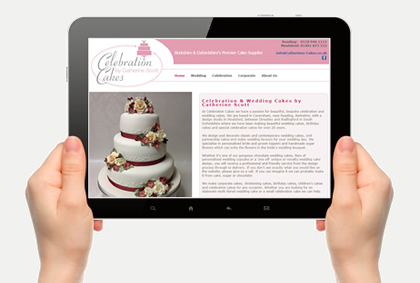 A well-designed and managed website lets you:
Reach a much bigger market, even if you only trade locally now
Find new customers and increase sales
Keep customers up to date about what you're doing
We design websites which:
Are simple and concise – professional looking, easy to navigate and uncluttered
Are "Google friendly" – most visitors will use a search engine to find your site
Are right for your sector and stand out from your competitors
Produce real results for your business
"My website isn't doing anything for me!"
New customers who come to us with a website already in place often tell us their site is doing little or nothing for the business. We look behind the scenes to see what's going wrong. Then we work with the client to make sure we understand how their business works, identify what they need the site to do for them and find a solution.
Website Analysis
Creating a website is not an end in itself. You need to know whether it's doing anything for your business. Website Analysis tells you how well your site is working, and highlights what can be improved.
Website Management Package
We manage websites for businesses who don't have the time or expertise to get the most from the web. Website Management includes:
Search engine optimisation (SEO), marketing and promoting your business online
Web analysis reports – checking visitor activity and building a history
Updating the site with new information
To get the best results for your business your website needs to be actively managed.
We are very happy working with The Computer Works. Their service is friendly, quick and efficient. We would not hesitate in recommending them to a small business, like ourselves, looking for a professionally designed and maintained website."
Catherine Scott
Business owner
Talk to us about your plans. Email us or call us on 01825 840 446 for free, friendly advice.
The Computer Works is a software development, database design and online marketing consultancy based near Lewes. We work with small and medium-sized businesses in Brighton & Hove, Sussex, the South-East and throughout the UK.